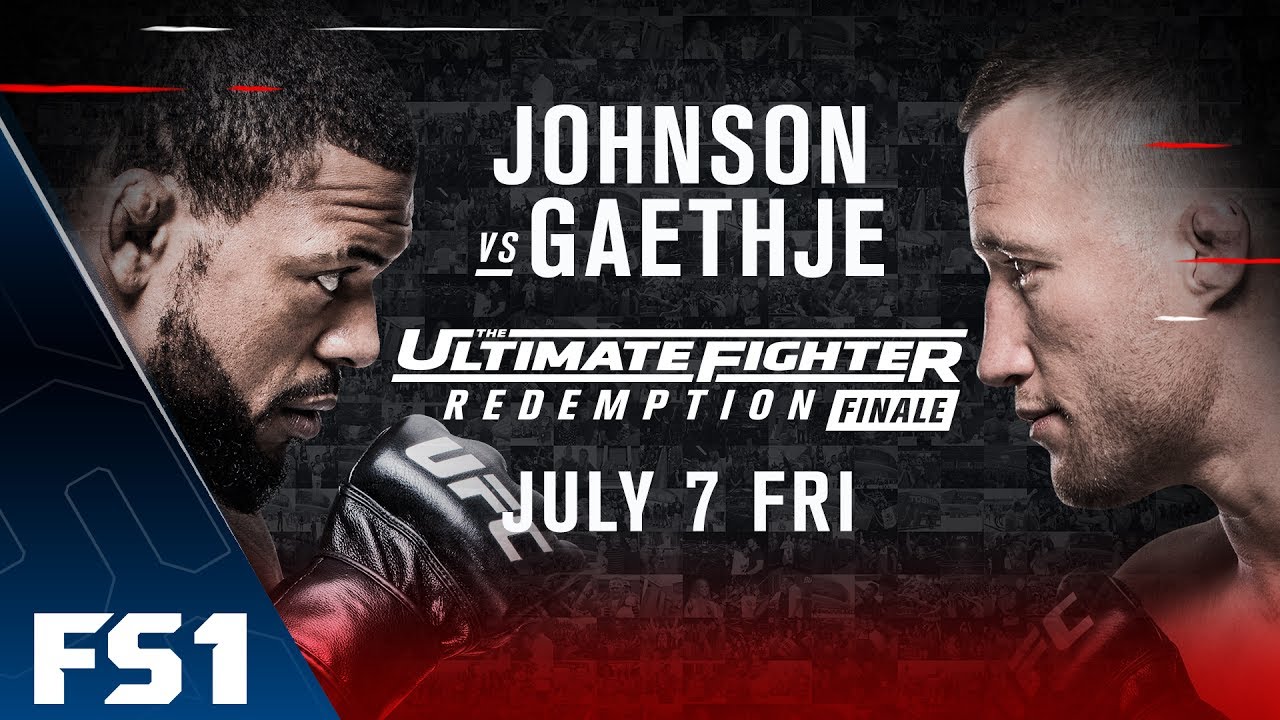 Sometimes, fate can be a bitch. Other times, and in this particular instance, fate has given us one hell of a headliner. If you've never seen Michael Johnson and Justin Gaethje fight before, then you've missed pure violence in the octagon. Both men are heavy handed strikers who aren't afraid to take a punch to give one back. I expect this one to be an absolute war for however it may last, so don't blink!
Anyways, let's just get into the predictions!
FOX Sports 1 Main Card (9 p.m. ET):
155 lbs.: Michael Johnson vs. Justin Gaethje – This fight is going to be fireworks and it's not even July 4th anymore! Like I previously mentioned, these two strikers are heavy handed and I can very well see this one ending within the opening minute. However, I'm siding with Michael Johnson to win this. I think of the two, he's by far the more technical striker and his striking defense is light years better. I mean, Gaethje's striking defense involves eating punches with his head. I rarely ever see head movement, as he's always chasing down his opponent and slugging it out with them. Honestly, I don't see that working to well in this fight and in the upper echelon of the Lightweight division. 
So with that, my prediction is that Michael Johnson is going to pick apart Gaethje, eventually finishing him. I can Gaethje eating several hard punches and going into zombie mode, making this entertaining. Hell, he crack Johnson and finish him, but I just can't see it…
170 lbs.: Dhiego Lima vs. Jesse Taylor (TUF 25 welterweight final) – I'm happy to see Lima back in the limelight, as I always saw talent within his skill set. However, he lacked a chin and looking at his time on the regional scene, he still does. Taylor might not crack with the best of them, but I can see him dropping Lima, jumping on top and then pursuing a fight ending submission. In fact, I'll go with that… Taylor via submission!
155 lbs.: Marc Diakiese vs. Drakkar Klose – The last time I saw Diakiese, I thought he killed a guy… I mean, he landed a vicious spinning back kick for a knockout and after that, I became a believer. Hopefully Klose can grapple because he ain't lasting on the feet. So with that, I got Diakiese via KO!
205 lbs.: Jared Cannonier vs. Nick Roehrick – Never heard of this Roehrick cat, but he's got a rough night ahead of him. Cannonier has a ridiculous chin and is extremely heavy handed. In his last fight, he took a huge step up, taking on Glover Teixeira. While Cannonier lost, he went the distance and never stopped trying to get up from the mat and going for the knockout. Anyways, I think highly of Cannonier and I got him winning this one via knockout! 
185 lbs.: Brad Tavares vs. Elias Theodorou – I'm siding with Theodorou here because I think this fight comes down to grappling, in which I see Theodorou being the better man in that department. I used to be somewhat high on Tavares, but as he's gotten older, he's gotten injured more and worse. That obviously doesn't mean squat, but I'm going with Theodorou to grind this one out via decision. 
205 lbs.: Marcel Fortuna vs. Jordan Johnson – I remember watching Fortuna make his UFC debut against Heavyweight Anthony Hamilton and stunning him via TKO. I don't recall Mr. Johnson here, so I'm siding with Fortuna via TKO!
FOX Sports 1 Preliminary Card (7 p.m. ET):
170 lbs.: Tom Gallicchio vs. James Krause – I'll be honest, I didn't watch any of this Ultimate Fighter. It's not that it's bad, but I need my interest peeked and this season didn't do it. A season of Heavyweight though and I'd definitely watch. Anyways, I'm siding with Krause here. He's too well rounded of a fighter to lose this one. So with that, I got Krause via submission.
115 lbs.: Angela Hill vs. Ashley Yoder – Finally! If there's anyone deserving of fighting someone a step down within the division, it's Angela Hill. With little fight experience, she's fought countless top ranked opponents. This time, she gets to hone her skills against someone who she can use her full arsenal against. And she will… Hill via TKO!
185 lbs.: C.B. Dollaway vs. Ed Herman – Honestly, I have no idea. I could see Dollaway grinding out Herman via decision or Herman cracking Dollaway's suspect chin. I guess I'll go with the wrestler…Dollaway via decision!
115 lbs.: Juliana Lima vs. Tecia Torres – Love this fight for Torres! I don't really see how she loses this, as Lima doesn't really hold any advantage other than a five inch reach advantage. However, that won't matter, as Torres is the better striker and grappler. So with that, I have Torres via decision.
UFC Fight Pass Preliminary Card (6 p.m. ET):
145 lbs.: Teruto Ishihara vs. Gray Maynard – I would love to pick Maynard here, thinking he'd go back to his elite wrestling roots and just grind down Ishihara. However, I don't trust his chin, as it's all but disintegrated. So with that, I have the heavy handed Ishihara winning this via 1st round KO!